How Membership Owners Can Combat Subscription Fatigue
Play Podcast Episode Subscribe on iTunes
Memberships are not a passing fad, they are here for the long term and are becoming more and more commonplace as a business model.
This is great news for anyone in the membership space.
But, what do consumers think about the avalanche of memberships competing for their attention and hard-earned cash?
From a consumer perspective the feeling can be a mixture of overwhelm and confusion – many will even feel sheer frustration by the amount of choice.
They've got a lot to consider from TV and movie streaming services, music subscriptions, subscription boxes, software subscriptions, online memberships and many more.
Seriously…whatever topic you can think of, there's probably a membership for it!
Obviously, consumers have to draw a line in the sand when they reach a certain threshold of monthly subscriptions.
They don't want to make juggling an array of subscriptions for a bunch of different services and products their hobby! As their memberships stack up, it can lead to subscription fatigue.
In other words, people become fed up.
They reach a point when they've finally had enough of all of the monthly payments draining their bank account…
Netflix, Amazon Music, Spotify, Now TV, Sky, Prime Video, Disney Life (that's just some of the TV, movie and music services alone!).
The time has come for a great membership reckoning!
Time to decide what you cannot live without, and what needs to go.
If a consumer decides your membership is non-essential, it's out. In the immortal words of Cobra Kai – no mercyyyyyy!
You have to earn your place if you want to avoid being added to the scrap pile as a result of subscription fatigue.
So, how on earth do you do that?!
Here are six of my top tips to help avoid your membership getting tossed aside:
1. Personalize your Member Experience
It's far easier for someone to make the decision to leave a membership if they feel no personal attachment to it…to you.
You need to make sure that you're taking steps to personalize your membership experience.
The more automated your business (or product or service, etc.) is, the more detached your customers will feel.
A way that your membership can win against a subscription to a faceless giant like Spotify, or another very impersonal highly automated membership, is by bringing emotion into the decision to leave.
Remember, your customers are human.
If they don't feel any attachment to you and your membership whatsoever, they'll have no problem casting it aside.
To avoid feeling the wrath of someone with subscription fatigue, take time to add a personal touch to your membership wherever you can.
For example, you could send a personalized welcome video whenever someone new joins your site.
You could provide a regular coaching session where members can interact with you personally.
It doesn't have to be a massive grand gesture. But it does have to spark some sort of personal connection.
When you make a personal connection with someone, it makes the decision to end their subscription with you more difficult when they're evaluating their expenses. You cannot be seen as just another expense.
2. Combine Subscription Products
Do you have multiple subscription products or memberships in your business?
Would you consider bundling them together in a single membership/single payment?
Doing this will help save you from the scrap pile of memberships facing the cut during the great subscription reckoning!
It's something that Amazon Prime has mastered.
With one single subscription, you can access not only their premium delivery, but you also get access to their video streaming service too.
The same goes for having one supplier to our households for TV, broadband, landline telephone (and often mobile telephone too) – where we pay one monthly bill vs three or four separate bills.
We're far more likely to scrutinize three or four separate bills from the same supplier each month when going through our bank statement.
But, when you bundle multiple products or memberships into a single monthly cost, it helps to stack your value proposition.
Members are far less likely to cancel because what you offer in your bundle is too valuable to be cast aside.
After all, why would someone want to cancel a membership that gives them so much for their money?
3. Consider Multiple Membership Pricing Tiers
When faced with multiple pricing tiers instead of just one, consumers are a lot more likely to continue their subscription because they're in control of how much they're spending per month.
Introducing a low-end tier that includes the basics of your membership for a fraction of your regular membership fee is a great way to encourage members to stay with you.
Instead of canceling and leaving forever, they could also just downgrade their membership.
Yes, you're making slightly less money from their subscription.
But, isn't that better than completely losing them as a customer?
4. Allow Members to Hit the Pause Button
If affordability is the main reason why someone is cleaning up their subscriptions, offering multiple pricing tiers, as mentioned above, can really help to retain them. But, another option is to offer members the option to pause their account temporarily.
Being able to hit the pause button can really help to ease members subscription fatigue.
Just by having the option of being able to pause their membership can provide comfort and peace of mind.
And, if they do hit pause vs. leave you completely, you're in a much better position to keep them up to date with what's happening in the membership and bring them back when the time is right.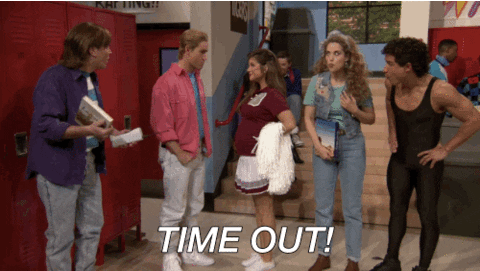 Some memberships manage a pause/on-hold status by allowing members to not pay anything during their pause, but their account remains open for them to re-join.
Some request that members pay a low maintenance fee during the time that they are not a full-member.
So, for example, if the usual monthly payment is $90, for the time that the membership is on-hold/paused, they are required to pay $5 per month.
This keeps their account open, and their progress/data is not lost.
5. Remove the Subscription Element
One of the most effective ways to reduce subscription fatigue is to remove the subscription element to your membership entirely.
Most of the time when someone wants to cancel lots of their subscriptions in one fatal swoop, it's because they're tired of the ongoing monthly fees.
An alternative is to offer a longer fixed term period that doesn't automatically renew when the term has ended.
Instead of members paying a monthly fee, it's a one-off payment granting them access to your product or service for a set amount of time.
When the fixed term comes to an end, members can extend their membership if they want to. But they aren't obligated to do so.
The secret is to keep members engaged enough that they want to continue long after their term expires.
Offering flexible fixed term passes is also a smart way to attract even more people to join your membership who may not be a huge fan of recurring subscriptions.
6. Get Better at Communicating the Value of your Membership
To make your membership essential and avoid being one of the first to be eliminated during a subscription fatigue wipe-out, you need to get better at both delivering and communicating the value proposition of your membership.
People don't join a membership to stand still.
They have a problem they need solved or a goal they want to achieve.
And, they're under the impression that your membership can give them what they need to make those things happen.
Your job is to make sure that you're delivering on your promise by providing consistent value to your members.
If you lure them in with false promises, it won't be long before they show you the exit.
If you want to earn your place, you've got to deliver value and leave a legitimate positive impact on the lives of your members.
Make your members aware of just how vital your membership is towards them achieving their goals.
Provide reminders of just how much your membership is impacting your member's life.
Encourage them to engage with your community and maybe even start a 'journal' or a 'progress log' to track and monitor the results they're getting from being a member of your membership.
Member success stories should be shared and shouted out about.
Make sure that members are aware of the help they are receiving, and aware of success stories within the community.
This will help validate their decision that they are in the right place and their monthly fee is a valuable investment and not just another expense.